Moi!
It has already been a month since I arrived in this beautiful country and I cannot believe how fast time has flown. Days are slowly but surely getting lighter. There still hasn't been much snow which is very weird and unusual for Finland because normally at this time of the year it is meant to be below 0 degrees and covered by snow but this week it has gotten up to a 'scorching' +6 degrees and there is no snow 🙁 . However, up north in Lapland they are experiencing the heaviest snow fall they have received in a while which is really weird.
I have been at school for two weeks and so far so good. There are two other exchange students at the school as well which has made the transition a lot easier. I'm starting to make some new friends and even had them try Vegemite which they didn't find horrible!
The Finnish school system is very different from Australia. Everyday students and teachers get a hot meal which has been payed for by taxes which is probably my favourite part about school so far. Students and teachers also have a very good relationship with each other. Students call teachers by their first name which is kind of weird but is nice because you get to talk to the teachers on more of a personal level.
I have been put in 6 courses at school: 2 English classes, PE, music, geography and philosophy. I don't understand much of what happens in geography and philosophy but hopefully the language will get easier throughout the year.
I am hopefully getting enrolled into a language course soon but it is hard to find one as a lot of them start in the autumn, but I am trying everyday to practice and learn new words.
Believe it or not, knowing Japanese has actually helped a lot because even though the two languages aren't related, the way they pronounce their words phonetically is the same. They also have very similar cultural customs such as taking shoes off before going inside the house and their relationship with the forests and nature. Finnish sauna culture is also very similar to Japanese bathing culture (onsen) in the sense that it is common for families to go together (whilst naked) and nothing of it is weird in any shape or form. For me it was a bit uncomfortable at first but after a while you realise that no one actually cares and it's just their way of unwinding after a long day/week.
A few weeks ago, it was Penkkarit at school. It's a Finnish tradition where the third year students celebrate their last day of school by dressing up in funny costumes. It's kind of like year 12 muck up day but instead of pulling pranks, groups of them all get onto big trucks and drive around the town throwing lollies out to everyone which was a lot more enjoyable than honey being smeared all over the school railings.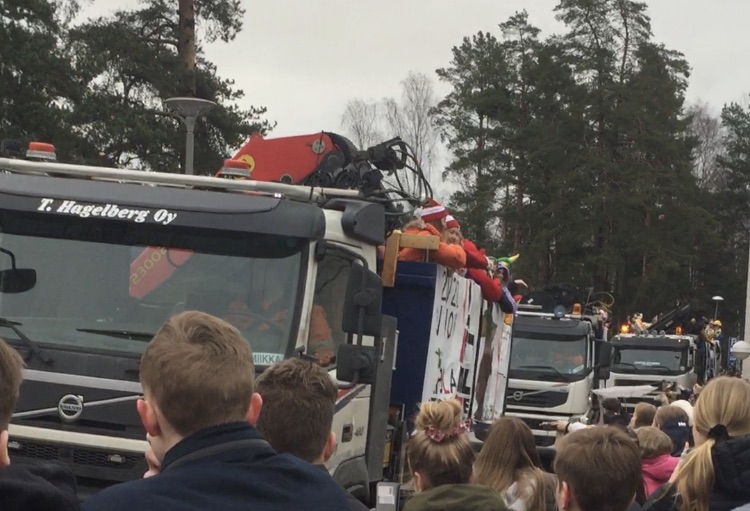 The day after Penkkarit was Wanhat. This is another tradition in school where the second year students all dress up in fancy gowns and suits and perform dances for the whole school and their parents. This is a celebration of becoming the oldest in the school. Because I came in January it was too late for me to learn the dances and be involved but it was still really cool to watch and see and to experience such an amazing tradition.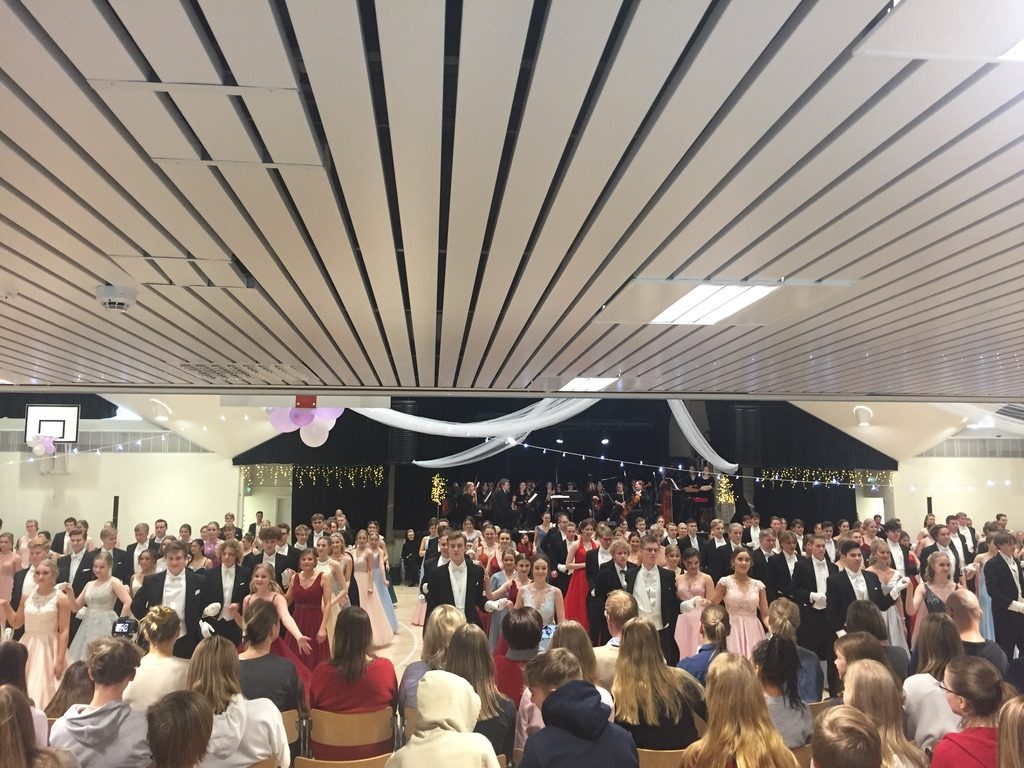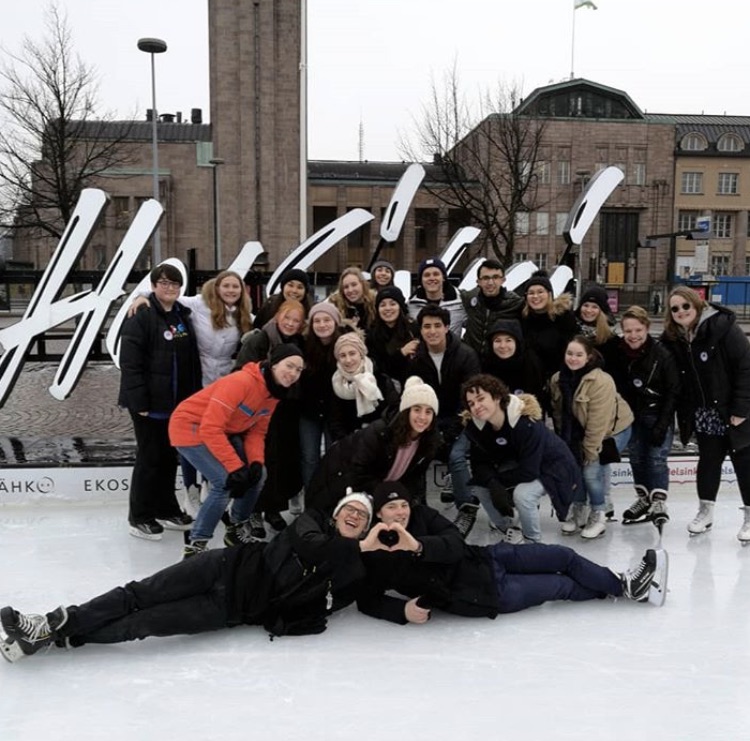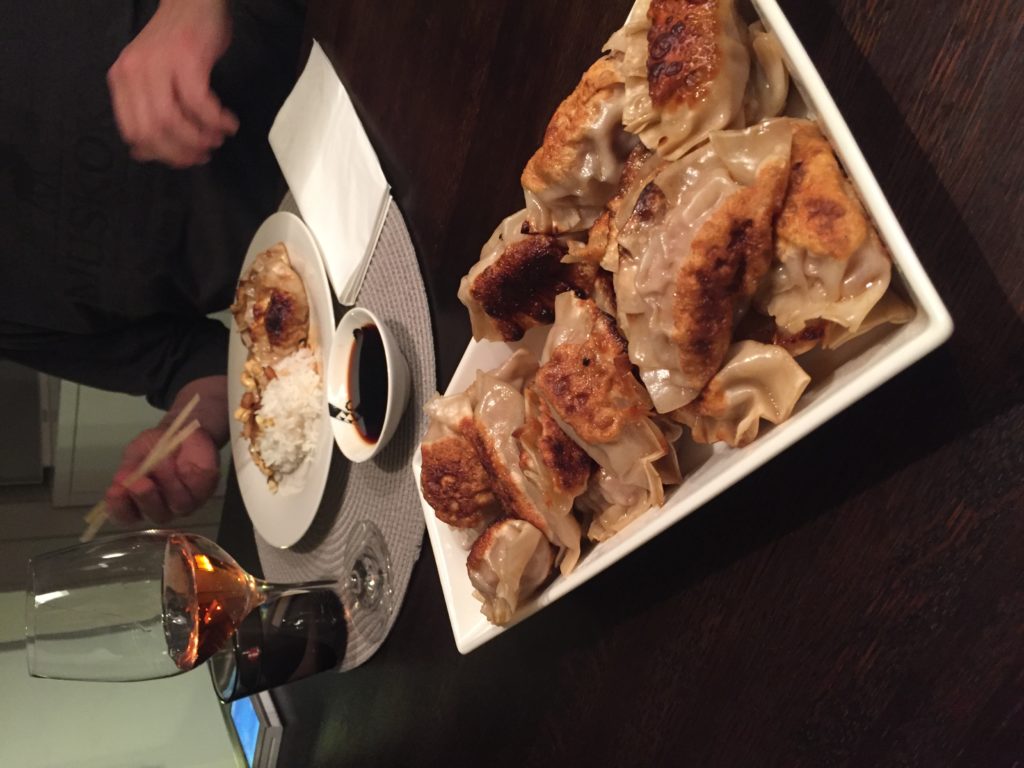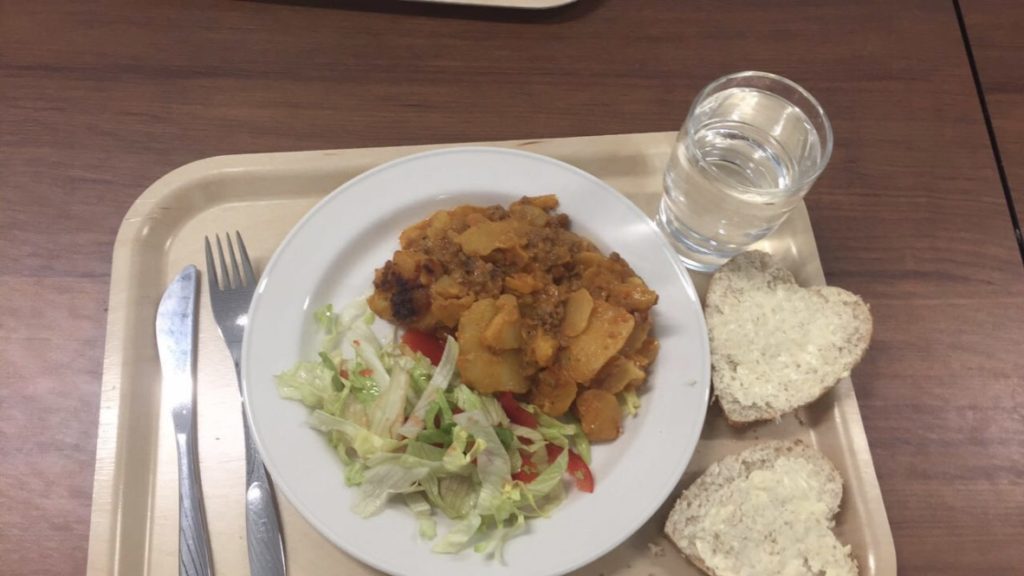 Disclaimer: I don't know the people in the photo at the top of my blog posts, Rotary set this page up and that photo is the same for everyone's page. Sorry to disappoint but there is not enough snow for that and very bold of you to think I have made that many friends haha 😉
I hope you enjoyed reading. If you have any questions about anything I'll do my best to answer them.
Moi moi!