It's been just over two months since being in this amazing country and what a time to be on exchange!
Here is a recap of what life has been like over the past month:
At the start of the month, I gave my presentation to my host club, Espoo Rotary. I told them some facts about myself and Australia and immersed them in some Aussie slang. I even played two-up with them, which is something my sponsor club back in Australia, Gosford Rotary, plays at every meeting. It was good fun and I think I'm starting to get more confident with speaking in front of larger crowds. I'm not sure when I'll be able to meet with them again as the corona virus has stopped all meetings larger than ten people.
Giving Gosford Rotary's banner to my host club, Espoo Rotary
My host counsellor also took me to my first hockey game in Finland. It was the Helsinki Jokerits vs. the Lokomotiv Yaroslavl (a Russian team). It was very exciting and I would definitely like to go to more games in the future!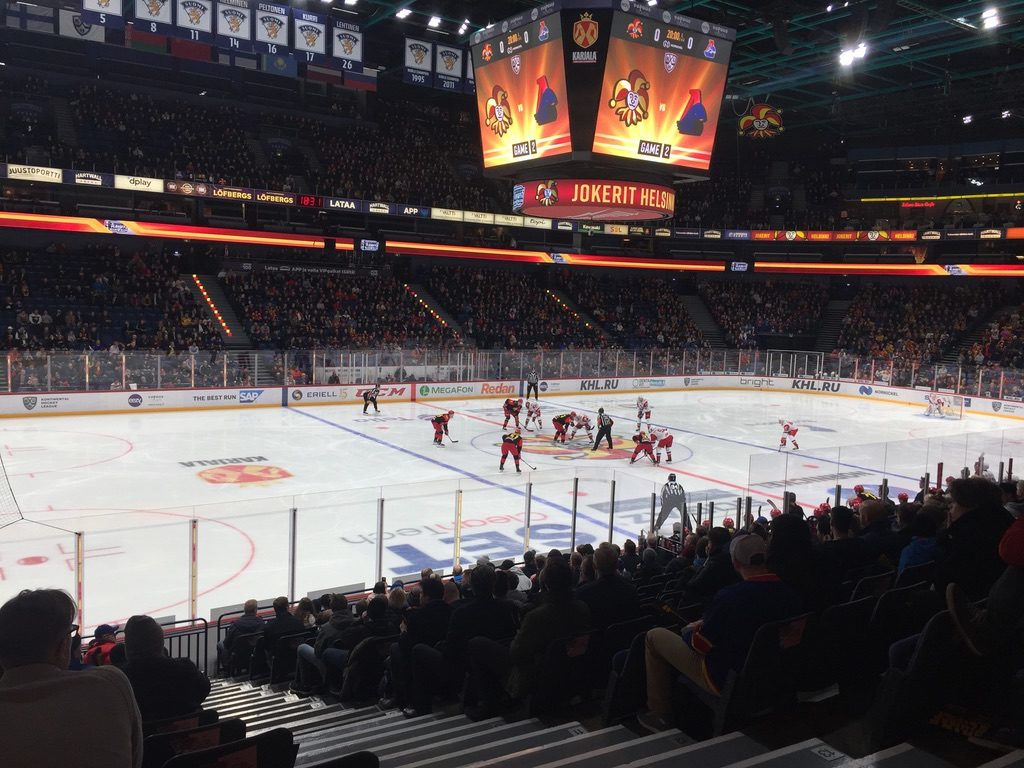 With school, I went on a ski trip to Messila, near Lahti, which is about an hour and a half away from Espoo. It was the first time I had ever skied and after falling down quite a few times and figuring out how the ski lift works, I think I finally got the hang of it. I made quite a few new friends and also got to embarrass myself in front of them which is always nice. It was lots of fun and hopefully when winter comes back around I will be able to ski again.
I'm now into my third week of social distancing. The Finnish government made a decision to close schools until the 13th of May, but that might even be extended to the summer holidays if things don't improve. To keep me sane whilst being inside, I have been doing some art, learning Finnish, doing TikTok dances, watching Netflix (shout-out to the Tywford-Tweedies for lending me your password, much appreciated), and going on walks almost everyday. I have a lot of things to keep me busy but I would much rather be at school with all my friends.
This isn't the most ideal way to spend my exchange but hopefully it will get better by summer and I can enjoy the rest of the year.
Hope you enjoyed reading what I've been up to. I will continue keeping you all updated, seeing as I don't really have anything else better to do.
Don't forget to wash your hands!
Nähdään!